The Invisalign® teeth straightening system is a step-by-step process using a custom-made series of aligners created specially you by your BC orthodontist, Dr. Aly Kanani. 
---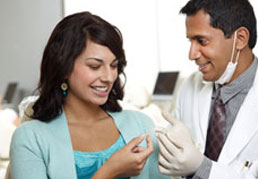 Step 1: A Consultation with Vancouver Orthodontics, Your Invisalign Provider
Dr. Kanani is an Invisalign provider in BC. His team will carefully evaluate your needs during your initial consultation, to determine if you're an Invisalign candidate. During this consultation, you can take the opportunity to ask any questions you have about Invisalign, the costs involved, dental/orthodontic insurance, or anything else you're wondering about.
---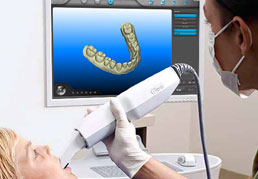 Step 2: A Customized Treatment Plan is Created for You
Dr. Kanani's team will take pictures, x-rays, and impressions of your teeth. These will all be used to create a digital 3-D image of your mouth. Based on these images, Dr. Kanani will develop a detailed treatment plan, outlining the exact movements of your teeth, and the approximate duration of treatment. He will also provide a virtual representation of how your teeth will move during each stage. For adults, treatment tends to take about a year. For teens, the duration is comparable to that of braces.
---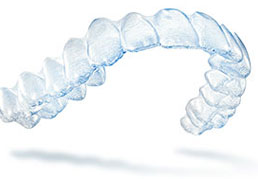 Step 3: Receive Your Custom Aligners Based On Your Personalized Treatment Plan
A series of clear, custom-made, Invisalign aligners will be created just for you. These aligners are made of BPA-free plastic that is smooth and comfortable and won't irritate the inside of your mouth like traditional metal braces do. During treatment, you'll wear your aligners throughout the day, removing them only to eat, or to brush and floss your teeth. As you wear each set of aligners, your teeth will gradually begin to shift into the correct position.
---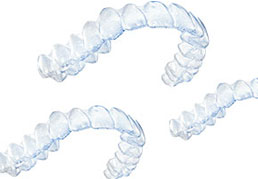 Step 4: Wear a New Aligner Every Two Weeks
You'll begin the next stage of your treatment with a new set of aligners every other week. Every six weeks or so, you will also have to attend occasional checkups with Dr. Kanani to monitor your treatment. For a timely outcome and ideal results, you should wear your aligners for 20 to 22 hours per day, through the duration of treatment. At each stage, you'll notice how much closer you are to achieving your straight, even smile!
---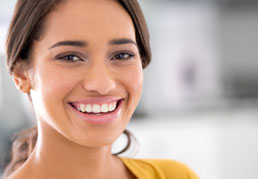 Step 5: Reveal Your New Smile & Keep It Looking Great
The day you reach the end of treatment is an exciting one – you'll be smiling from ear to ear! At your final appointment with Dr. Kanani during your Invisalign treatment process, he will prescribe retainers to keep your teeth in their correct positions after treatment.
Congratulations on your beautiful new smile!